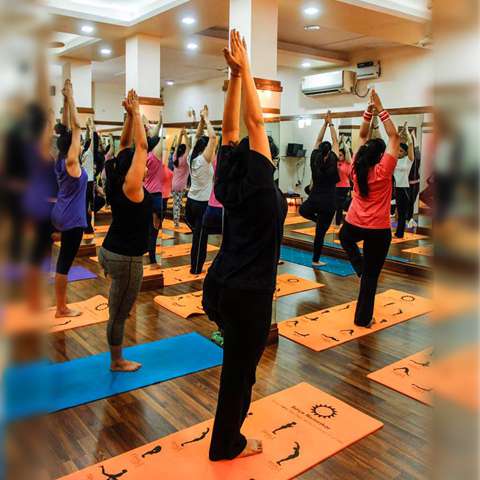 Yoga classes are perfect for students who are intent in going for a short term yoga practice. If you are a yoga enthusiast and want to learn yoga in a short time then you should definitely enrol for the yoga classes.
It is one of the courses that is considered as the lightest version of yoga training and in which you learn about many things linked to yoga. If you want to bring about a balance in your mind, soul and body then you require joining yoga classes.
In our yoga classes, you can learn different types of yoga style like:
Hatha Yoga: This is an old system in which you will practice asanas and pranayama, helping you to bring peace to your mind & body.
Ashtanga Vinyasa flow yoga: yoga: It is one of the renowned yoga styles that is considered as the present-day form of classical Indian yoga. This yoga will harmonize your breath with movements
Yin yoga: yoga: yoga: It is a slow-paced style of yoga which targets connective tissue & balances internal organs.
Pregnancy yoga: This form of yoga effectively helps in dealing with all pregnancy-related issues.
Sculpt yoga: It is a dynamic and high-intensity yoga practice which tones up all your major muscle groups.
Dance yoga: This style of yoga is a perfect combination of yoga and dance which ensures your overall fitness.
Therefore, each session of this course will start with mantra chanting in order to create a positive environment during the entire duration of yoga class.